Acura Grand Opening Celebration
Acura Grand Opening Celebration
July 12th, 2018 will be remembered as the day Acura of Wichita was able to celebrate a new store. After sharing a store for nearly 33 years in the Wichita market, our Acura owners were eager to show off the store we built just for them to their friends and family. In addition, our Associates were able to bring their friends and family together to show off the building where they work.
The evening started off at 6:30 pm with amazing food catered by one of Wichita's landmark restaurants, Scotch and Sirloin. The professional and friendly staff from S & S kept the plates of our hungry guests full with an array of delicious entries from Prime Rib Sliders, to Teriyaki Chicken Skewers, to East Coast Lump Crab Cakes.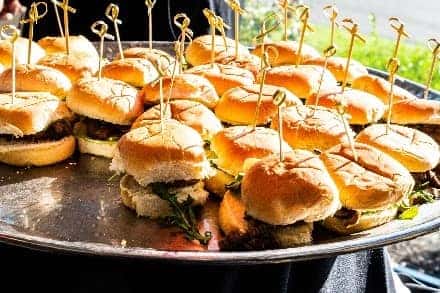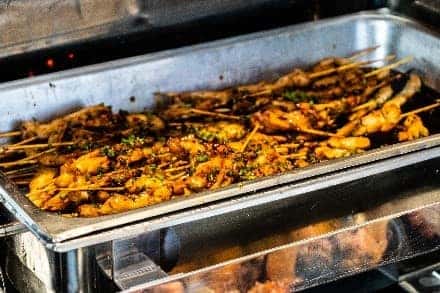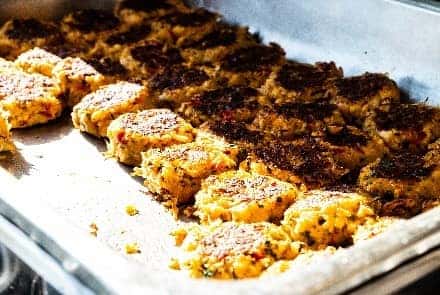 On the desert side, they offered up a grand selection of bite-sized cheesecakes and brownies. The Butterfinger cheesecake bites and the Chocolate Lava Fudge brownies were especially popular with our guests.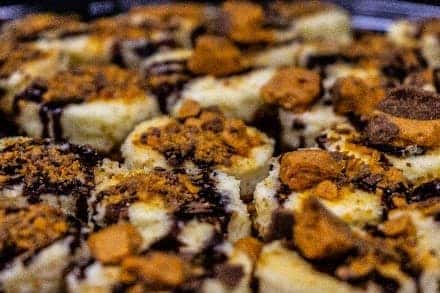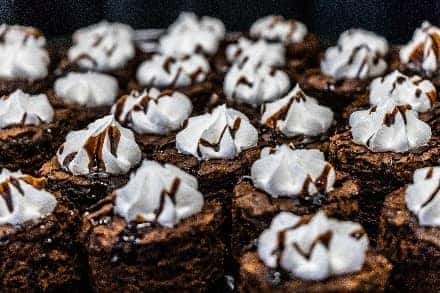 Beverages were handled by local celebrity Jesse and his eager bartending crew. They worked the crowd and refreshed wine, water, beer, and soda for anyone whose glass dropped below half full. Their smiles and enthusiasm helped our staff greet our guests and set the mood for the evening.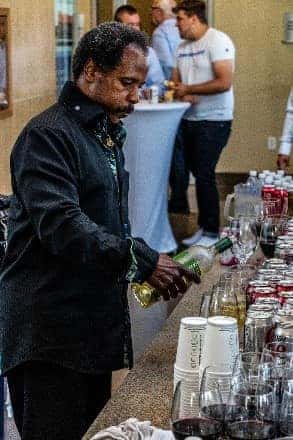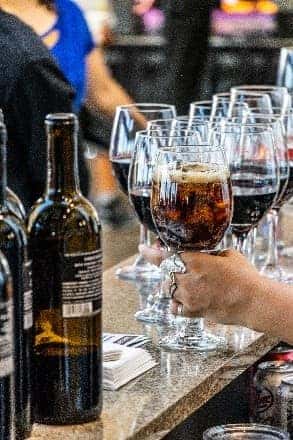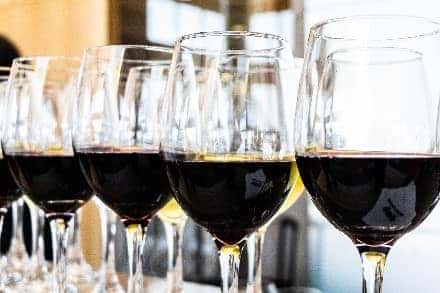 By 7:00 pm, legendary local band Lotus opened the first of their two 45-minute sets with a diverse and polished selection of tunes that got toes tapping and bodies swaying. From their versions of hits by Earth, Wind, and Fire, Chicago, and the Commodores, to name just a few, they kept the energy level in the showroom high.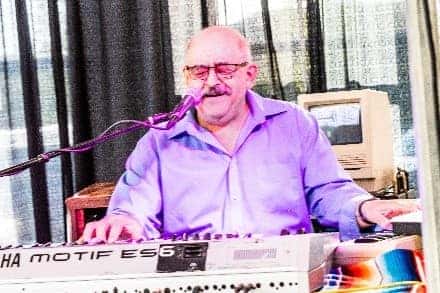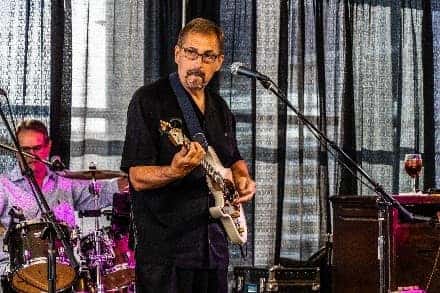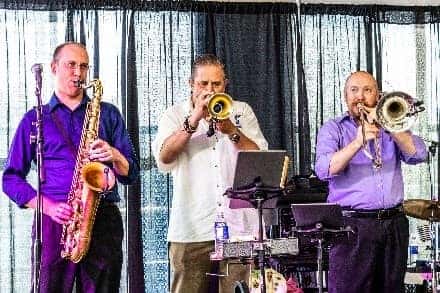 Back in the Service Area, the well decorated room was buzzing with activity as local artist Ian Stewart, aka "Big Mention", was busy putting the final touches on a new 2019 RDX. Using a combination of vinyl decals and paint, he created a unique, one-of-a-kind art piece out of the beautiful RDX. By combining the amazing engineering and technology of the RDX with the timeless and varied references to Wichita added by "Big Mention", Acura of Wichita has a stunning new piece of artwork that will be making appearances all over Wichita in the coming year.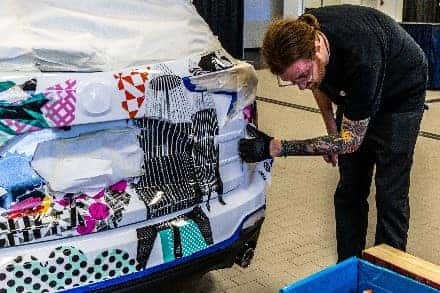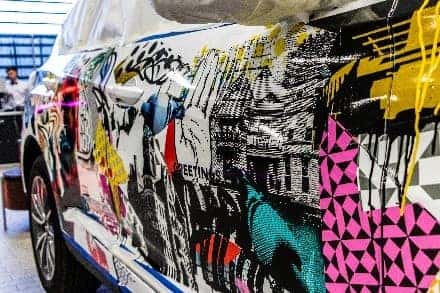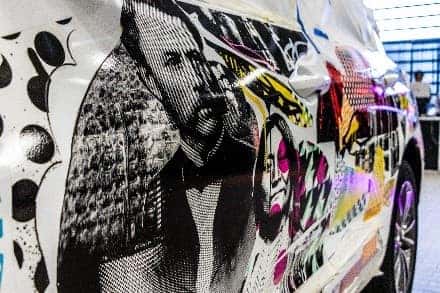 Also in our Service Area, the lights and sounds of DJ DP could be seen and heard. DJ DP not only put on a great show, he is also known to us at the Walser Auto Campus as Darian, one of our Service Valets. DP kept the music fresh and had guests dancing at the tables throughout the evening.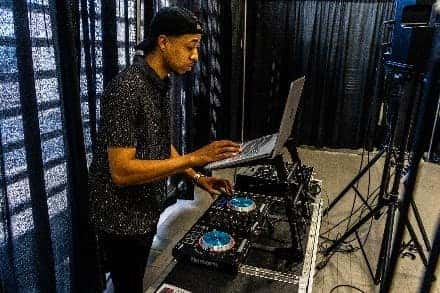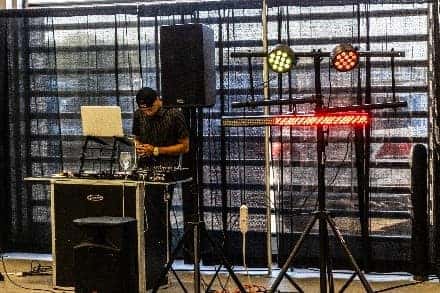 At 8:00 pm, we welcomed our guests, thanked the hard work of the employees that put together the evening (hats off to Taylor McKee for organizing the whole event), and introduced some VIPs to the gathered crowd. Eight managers from the Acura Central Zone and District offices were in attendance to interact with our guests and employees. They shared a few kind words about the history of Acura in Wichita and how excited they were that Acura of Wichita achieved Precision Team status, the highest honor for an Acura dealer, in our first year of eligibility.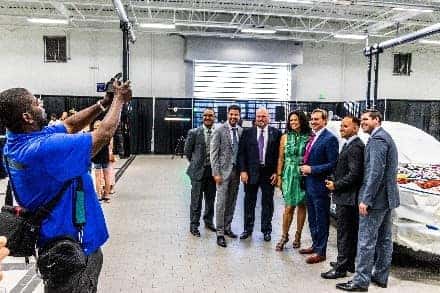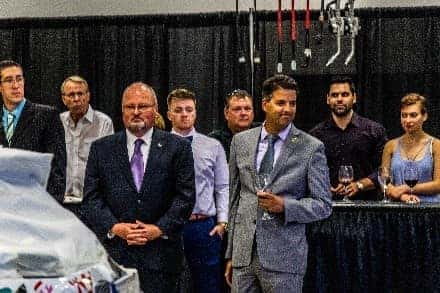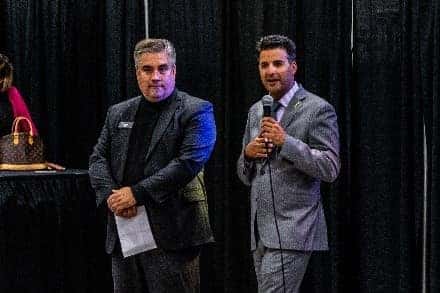 James Berger, Vice President of Sales Operations, introduced Matthew Kowalski, General Manager for Acura of Wichita. Matthew brought his Sales, Service, and Parts team with him and introduced everyone to the crowd. All except for Customer Specialist Samantha Abbott. Samantha was with a customer going over the details of the new MDX they had purchased during the event!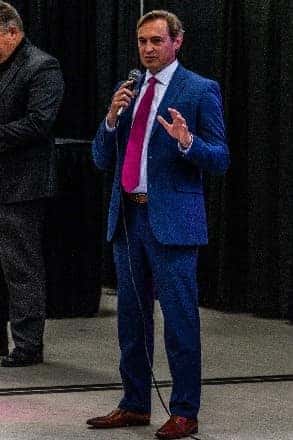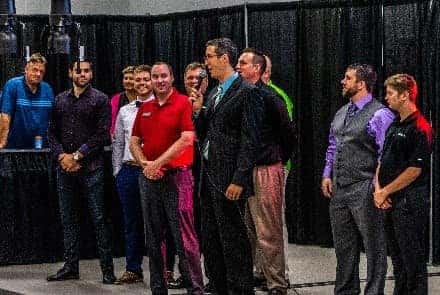 As the evening drew to a close, judging by the smiles and great comments from our guests, the evening was a fun success….