2019 Acura NSX updates & revisions
The 2019 NSX is quite the different vehicle compared to your standard super-car. Staying true to the path of old and avoiding the design choices of Lamborghini, Bugatti, and other brands, the NSX brings to life 573 horsepower through a hybridized powertrain. In the words of Acura, form follows function; starting in the middle of the vehicle, a turbocharged 3.5-liter V-6 pumps out 500 horsepower to the wheels. From there, a rear electric motors delivers immediate torque and traction to the rear wheels, while a twin motor unit at the front sends independent power to the front wheels, allowing for effortless passing.
However, all the above was on the original design back in 2017. Not much has changed since then, with the main focuses being pushed towards improving the chassis, tires, and software, which in turn have made it two seconds faster at Japan's Suzuka Circuit where the NSX is tested. These chassis updates include bigger front and rear roll bars as well as toe link bushings. Software updates improve the hybrid system and Super Handling All-Wheel Drive, making the vehicle quicker. Finally, new Continentals improve traction on the streets, or we can help install the Pirelli Trofeo R tires in case you prefer the track.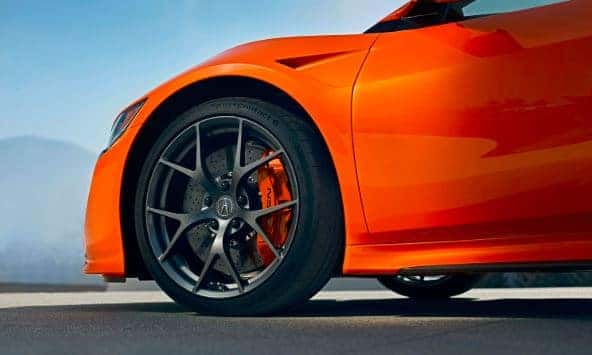 My personal favorite revisions though include the new visual design of the NSX, and the restructuring of the packages, in that order. The Acura shield at the front of the vehicle has been changed, matching the rest of the lineup and creating a more solidified front end visual. A new paint color named Thermal Orange has been released that is just absolutely stunning, and the interior has new color options available including red and indigo blue: personally, I prefer the blue.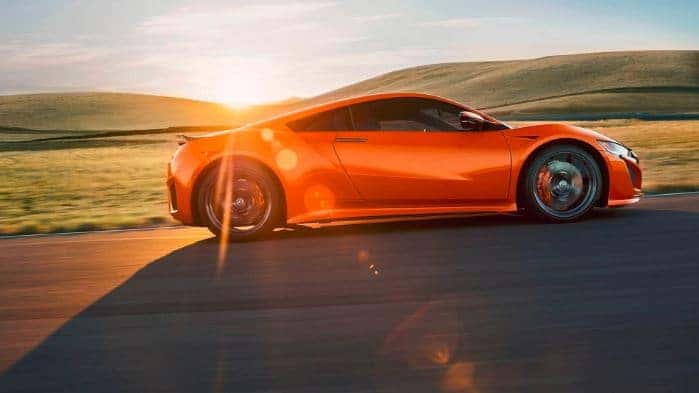 Meanwhile, the price of the 2019 NSX has risen $1500 compared to the 2018 model, but not fret. The $1500 increase means that $4500 of previously optional equipment has become standard on the NSX. These include the leather/Alcantara power seats, ELS premium audio system, and aluminum sport pedals. Acura has taken an NSX design and made it even more stunning on the road, improved performance, and value. Expect the 2019 NSX to be available later this month, here at Acura of Wichita!